Friday, December 18, 2009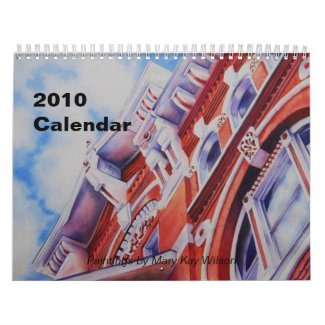 Mary Kay Wilson 2010 Art Calendar
by
MaryKayWilson
Available for purchase at Zazzle.com
Posted by

Mary Kay Wilson
at 2:07 AM
No comments:


Friday, December 11, 2009
Posted by

Mary Kay Wilson
at 12:03 AM
No comments:


Tuesday, December 8, 2009
What can I say? I do love Bob. I love his red and white checkered overalls. I love the hair and his smile. I have fond memories of eating at Bob's as a child, especially the chocolate milkshakes. I remember when my family moved to Texas how happy we were to discover that the Big Boy was there too, even if his name was Kip. I love him so much I know I have to paint him again.
Posted by

Mary Kay Wilson
at 9:29 PM
No comments: